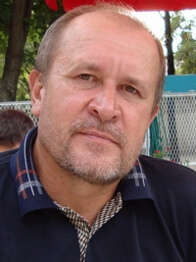 Assoc. Prof. Boris Tarev
Higher School of Economics, Russia
Assoc. Prof. Boris Tarev received his PhD (Linguistics) in 1993 at Moscow State Linguistic University. His dissertation is devoted to the problems of borrowing terminological lexis from different languages into the Russian Languages.

For more than thirty years he has been working as a teacher of English in different Universities of the Russian Federation. At Baikal State University (Irkutsk) taking the position of Deputy Head of the Language Centre Boris Tarev worked with the students who studied English at the Department of World Economy. Being the author of textbooks, he designed the curriculum for Business English Course. Much time and effort were given to interpreting and translation practices at Tempus/Tasis Programmes.

At present Prof. Tarev works for National Research University Higher School of Economics. His courses of Business English and Debate Skills give the opportunity for students to use foreign language as an effective instrument in the development of their future studies at Masters programmes and success in carrier path. His main research interests lie in the sphere of linguistics and L2 teaching methodology. Prof Boris Tarev is the author of more than 70 articles in different journals in the Russian Federation and abroad.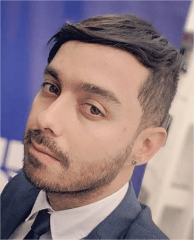 Assoc. Prof. Valencia-Arias
Metropolitan Institute of Technology, Colombia
Professor Valencia-Arias received Bs. Eng degree in Management Engineering in 2010, the Master of Sciences degree in Computer Sciences in 2013, and the Ph.D. degree in Management Engineering in 2018 from the National University of Colombia. He has nine years of experience as a university professor. He is currently an Associate Professor at the Department of Management Sciences, at the Instituto Tecnológico Metropolitano ITM in Medellín, Colombia.

Prof. Valencia-Arias is editor-in-chief in Revista CEA. He has a great interest in the fields of entrepreneurship, technology adoption models, and mobile learning. Prof. Valencia-Arias has published in his areas of interest, and among his offerings are three books and over 40 journal articles in national and international indexed journals (h-index in Scopus: 9).

Prof. Valencia-Arias has the distinction of Senior Researcher of the Ministry of Science, Technology, and Innovation (MinCiencias) in Colombia, and is also an active part of the Management Sciences research group. His research includes entrepreneurship, simulation, marketing research, and statistical science. He has experience in agent-based modeling and system dynamics, especially in the development of social models.

Prof. Valencia-Arias has been awarded the Mention of Honor to Ibero-American Merit Investigative and Intellectual Production by Ibero-American Pedagogy Network at the International Symposium on Education and Pedagogy (2015) and participated as a Young Leader in el World Cities Summit WCS (2019).