We are glad to announce that 2020 The International Conference on Computer Science, Engineering and Education (CSEE 2020) will be held on June 10-12, 2020 in Barcelona, Spain.

Computer science now has a foundational role in virtually all fields of science, in applied sciences and engineering, and in every aspect of the global economy. This has profound implications for post-secondary education worldwide as curricula, degrees, and educational facilities are re-configured, or created anew, to adapt to the central role of computer science in both academic disciplines and the economy.

CSEE 2020 will be a relevant opportunity for researchers, practitioners, and educators around the world to present and discuss the most recent innovations, trends, and concerns together with the theoretical and practical challenges encountered and their applications. All papers will be carefully selected by experts in related fields with rigorous review criteria. In addition, we also hope that all the participants can gain new research experience and inspirations from CSEE 2020.

We hope to see you in the vibrant and exciting city of Barcelona in June 2020.




The conference will treat each submission seriously and fairly, and invite you to choose the most suitable one for your research on the following topics, but are not limited to:
| | | |
| --- | --- | --- |
| Area 1: Computer Science | Area 2: Engineering | Area 3: Education |
| - Big Data and Database Technologies | - Robotic Systems and Technologies | |
| - Data Mining and Knowledge Recovery | - Intelligent Mechatronics and Robotics | |
| - Knowledge Management and Knowledge Engineering | - Process Automation | |
| - Neural Networks | - Intelligent Automation | |
| - Bayesian Networks | - System Theory and Control Theory | |
| - Fuzzy Systems, Soft Computing and Fuzzy Control | - Nonlinear Systems and Control | |
| - Formal Methods and Tools | - Industrial Electronics | - Big Data in Education and Learning Analytics |
| - Programming Languages | - Electronics Engineering | - Mobile Teaching and Learning Technologies |
| - Software Modeling | - Bioelectrical and Neural Engineering | - Educational Games and Simulations |
Proceedings
Accepted papers of CSEE 2020 (after proper registration and presentation) will be collected in the conference proceedings, which will be submitted for indexing in Ei Compendex, Scopus, etc.



Submission
>> Language
English is the official language of the conference; the paper should be written and presented only in English.
>> Submission Type
* Abstract submission for presentation only without publication.
* Full paper submission for both presentation and publication.
>> Submission Process
1. Download the Paper Template for formatting your paper.
2. Submit your paper to Online Submission System or csee@iacsit.net.
3. The conference secretary (csee@iacsit.net) will contact you within three working days once receiving your submission.
>> Paper Length
The minimum page limit for full paper is 4 pages including all figures, tables, and references. When it exceeds 5 pages, each additional page will be chargeable. These limits include all figures, tables, and references.
>> If you have any questions, please feel free to contact us at csee@iacsit.net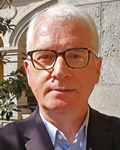 Prof. Mario Barajas Frutos
University of Barcelona, Spain



Important Dates
Submission Deadline
January 10, 2020
Notification Deadline
January 30, 2020
Registration Deadline-Author
February 20, 2020
Registration Deadline-Listener
June 5, 2020
Latest News

December 10, 2019
Prof. Mario Barajas Frutos from University of Barcelona, Spain has confirmed to be the conference chair.

November 21, 2019
Welcome Assoc. Prof. Sharon Andrews White and Prof. James C.N. Yang join in the technical committee.

November 8, 2019
Prof. Dr. Adrian Adascalitei, Prof. Dr. Liz Bacon, Assoc. Prof. Isabelle Bichindaritz confirm to join in the technical committee.
Supported by